Getting to Know the Arab American Community
April 6, 2023 ∙ 6:30pm - 7:30pm
1st floor - Meeting Room A&B
Adult
About this event
Celebrate Arab American Heritage month. This presentation will cover foundational historical information about the Arab American community including immigration patterns, demographics, diversity of the Arab community at large and a special spotlight on the Arab American community in the Chicagoland region.
Speaker Bio: Dr. Nina Shoman-Dajani is the Assistant Dean of Learning Enrichment and College Readiness at Moraine Valley Community College where she oversees the Adult Education program which serves students from forty-five countries. She completed her Doctor of Education degree at Benedictine University in Higher Education and Organizational Change. Her doctoral research focused on the racial identity construction of Arab American college students. She is a member of National Advisory Council for the National Conference on Race and Ethnicity in Higher Education (NCORE), a board member for the Arab American Studies Association and a board member for the Syrian Community Network, a refugee resettlement agency in Chicago. She is a student advocate who has volunteered as the advisor to the Arab Student Union for over a decade and currently serves as the Executive Director for the Chicago Palestine Film Festival.

In addition, Dr. Shoman-Dajani works as an adjunct professor in Middle Eastern Studies at Saint Xavier University and has served as a visiting lecturer at the University of Illinois in Chicago (UIC), where she taught Arab American studies.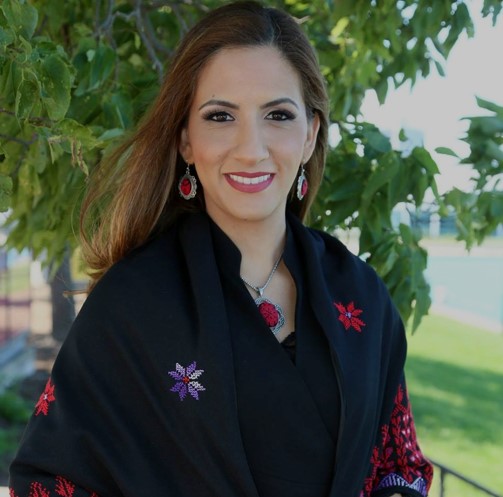 Other Events You May Like