ILP: Jonathan Van Ness & Kristi Yamaguchi - Attend Virtually
May 17, 2023 ∙ 7:00pm - 8:00pm
Adult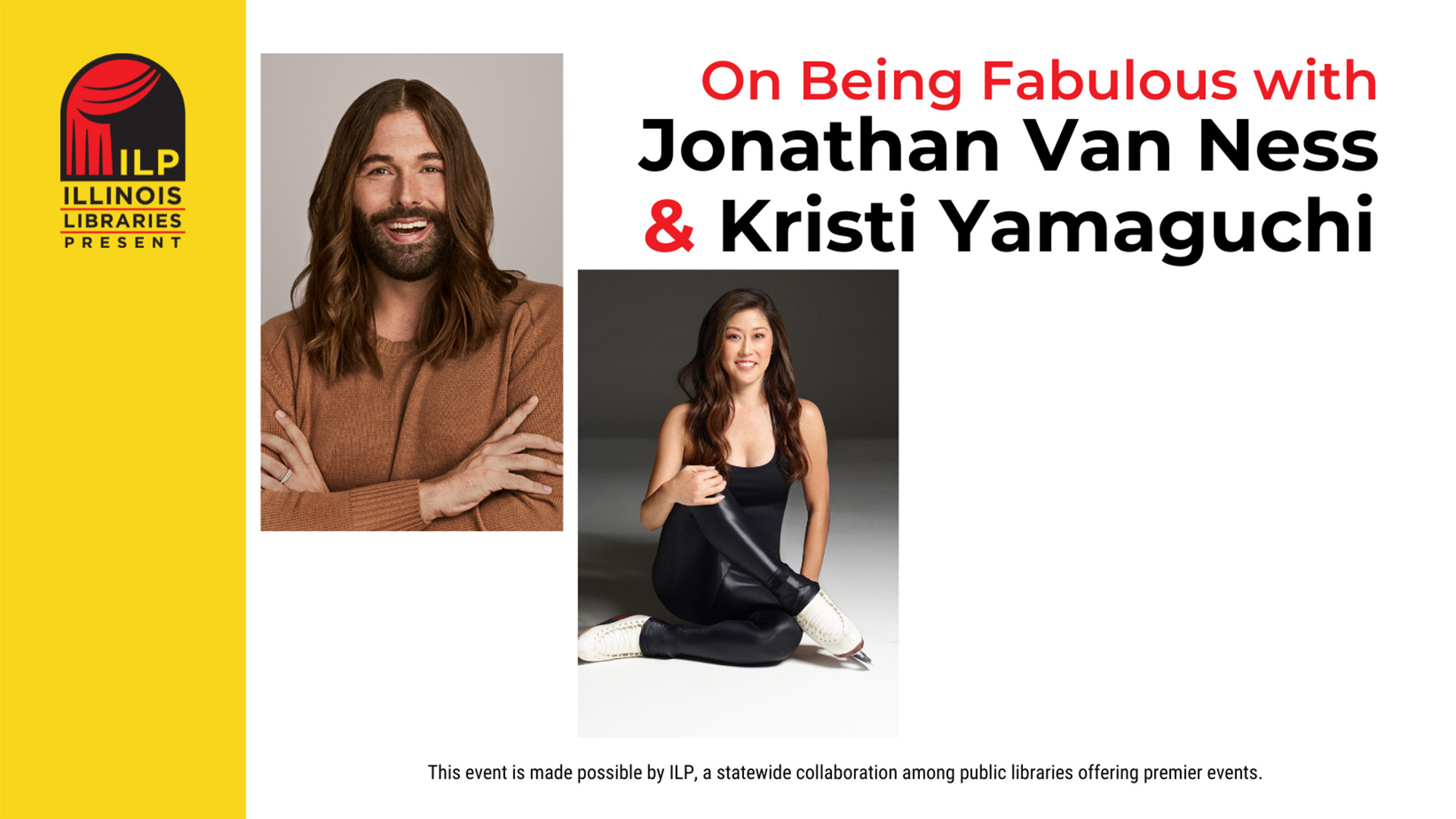 About this event
Illinois Libraries Present: On Being Fabulous with Jonathan Van Ness and Kristi Yamaguchi
"Queer Eye" and "Getting Curious" star and ice skating superfan, Jonathan Van Ness talks with his idol, Olympic Gold Medalist Kristi Yamaguchi. They'll chat figure skating, fabulous style, and whatever else comes up! With Jonathan, you never quite know what he'll say next, but his unfiltered takes are always as interesting as they are hilarious. Signup required.
Register here: https://bit.ly/OnBeingFabulous
This event is made possible by Illinois Libraries Present, a statewide collaboration among public libraries offering premier events. ILP is funded in part by a grant awarded by the Illinois State Library, a department of the Office of Secretary of State, using funds provided by the U.S. Institute of Museum and Library Services, under the provisions of the Library Services and Technology Act (LSTA). ILP is committed to inclusion and accessibility.
To request accommodations, please email illinoislibrariespresent@gmail.com
Other Events You May Like