Movie Discussion Group
March 8, 2023 ∙ 7:00pm - 8:00pm
1st floor - Meeting Room A&B
Adult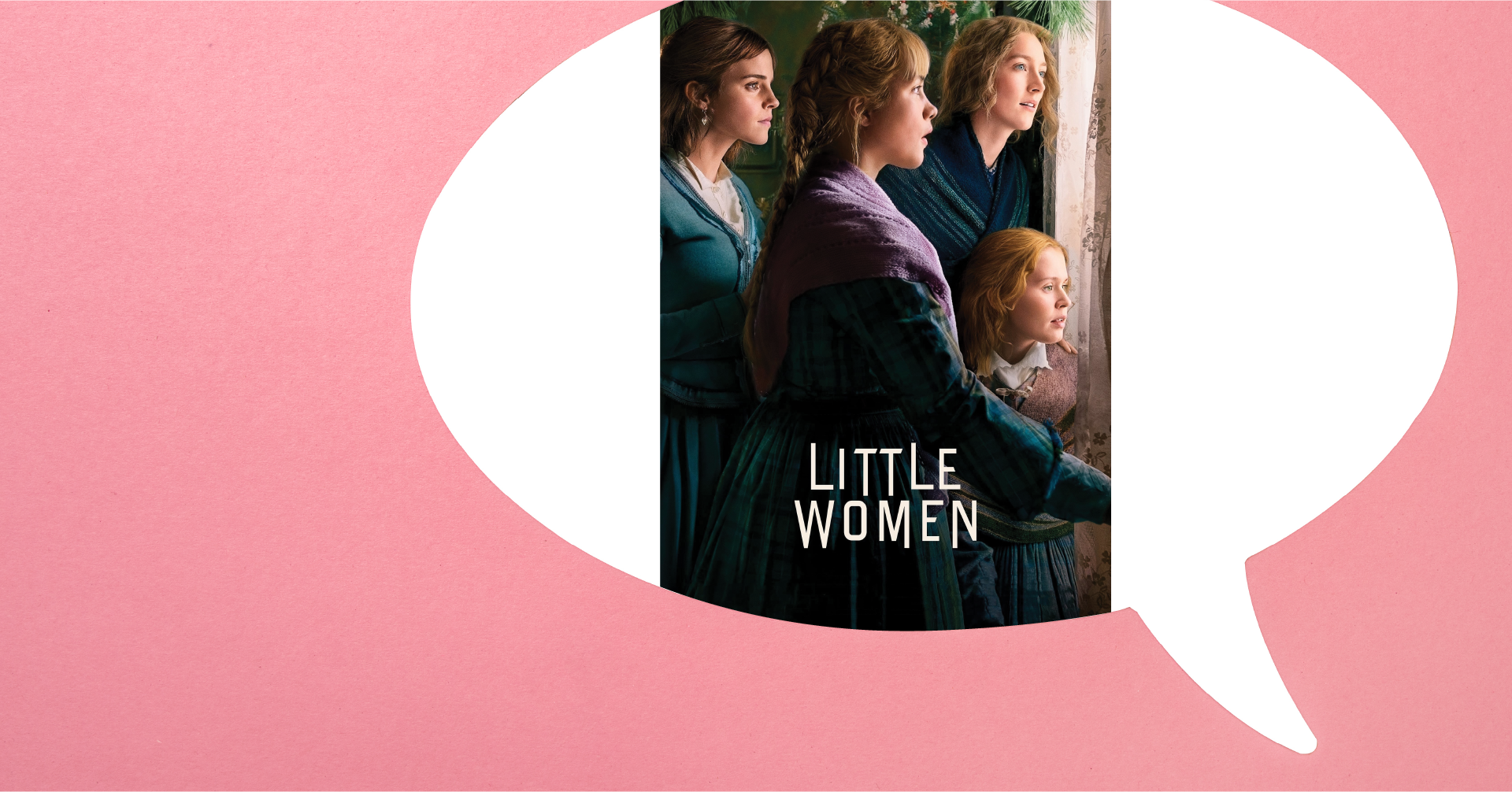 About this event
Watch at home and come to the library to discuss.
2019 | PG | 135 minutes | Drama, Romance | Drop-in event
"Writer-director Greta Gerwig has crafted a film that draws on both the classic novel and the writings of Louisa May Alcott and unfolds as the author's alter ego, Jo March reflects back and forth on her fictional life. In Gerwig's take, the beloved story of the March sisters, four young women each determined to live life on her own terms, is both timeless and timely." - Library Catalog
---
If you consider yourself a movie buff or an amateur film critic—or if you just enjoy watching movies and talking about them—the Movie Discussion Group may be right for you! Watch movies at home and join us the second Wednesday of every month at 7 pm to discuss these thought-provoking contemporary and classic films from around the world. Pick up a copy of the movie at the Reference Desk one month before the discussion date.
Wed ∙ 7:00 - 8:00pm
Ongoing Programs & Meetups, Movies
Wed ∙ 7:00 - 8:00pm
Ongoing Programs & Meetups, Movies
Wed ∙ 7:00 - 8:00pm
Ongoing Programs & Meetups, Movies
Wed ∙ 7:00 - 8:00pm The event has ended
Ongoing Programs & Meetups, Movies
Wed ∙ 7:00 - 8:00pm The event has ended
Ongoing Programs & Meetups, Movies
Other Events You May Like