Movie Discussion Group
April 12, 2023 ∙ 7:00pm - 8:00pm
1st floor - Meeting Room A&B
Adult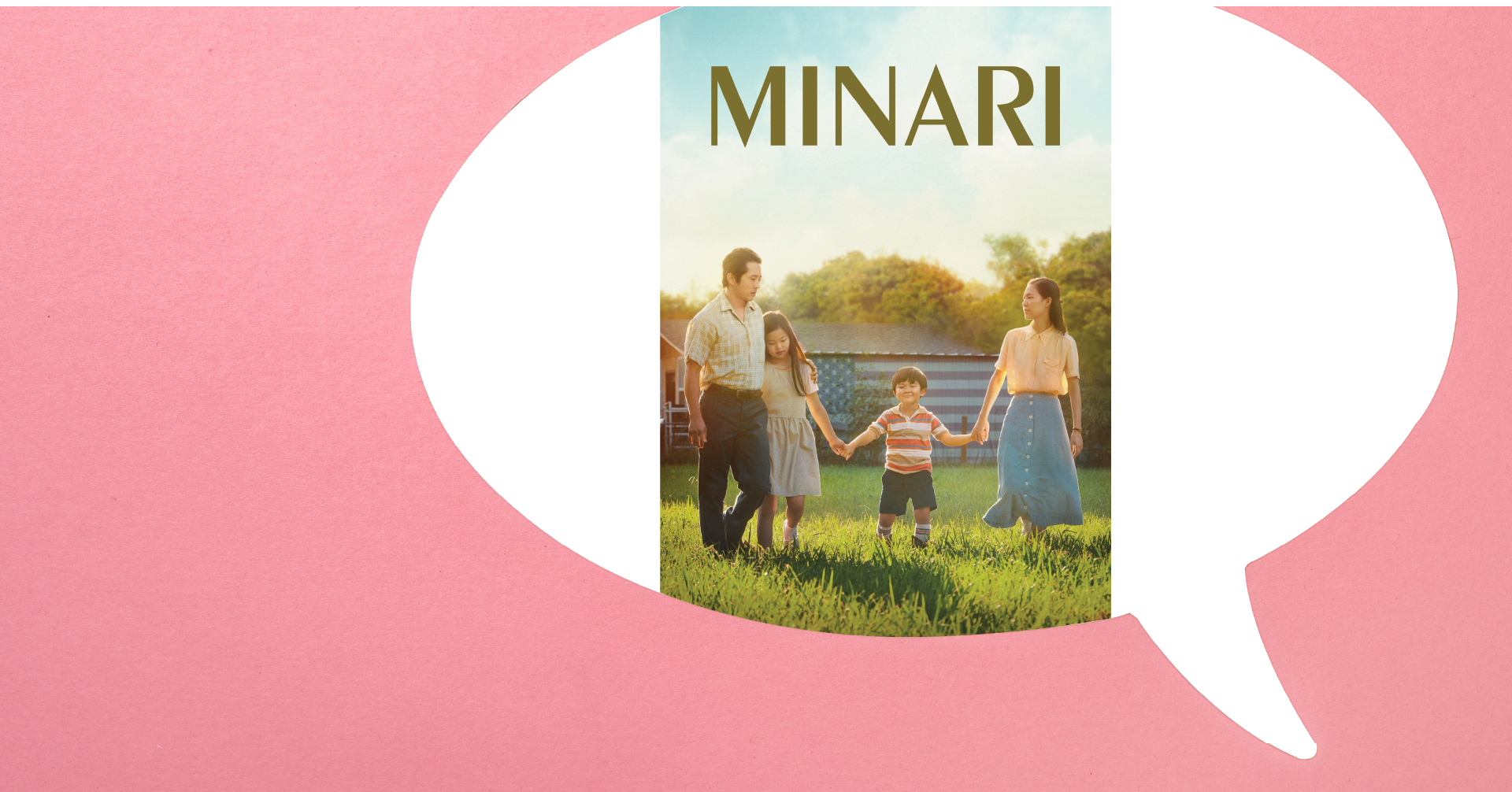 About this event
Watch at home and come to the library to discuss.
2020 | PG-13 | 115 minutes | Drama | Drop-in event
"A tender and sweeping story about what roots people, that follows a Korean-American family who move to a tiny Arkansas farm in search of their own American Dream. The family home changes completely with the arrival of their sly, foul-mouthed, but incredibly loving grandmother. Amidst the instability and challenges of this new life in the rugged Ozarks, this film shows the undeniable resilience of family and what really makes a home." - Library Catalog
---
If you consider yourself a movie buff or an amateur film critic—or if you just enjoy watching movies and talking about them—the Movie Discussion Group may be right for you! Watch movies at home and join us the second Wednesday of every month at 7 pm to discuss these thought-provoking contemporary and classic films from around the world. Pick up a copy of the movie at the Reference Desk one month before the discussion date.
Wed ∙ 7:00 - 8:00pm
Ongoing Programs & Meetups, Movies
Wed ∙ 7:00 - 8:00pm
Ongoing Programs & Meetups, Movies
Wed ∙ 7:00 - 8:00pm
Ongoing Programs & Meetups, Movies
Wed ∙ 7:00 - 8:00pm The event has ended
Ongoing Programs & Meetups, Movies
Wed ∙ 7:00 - 8:00pm The event has ended
Ongoing Programs & Meetups, Movies
Other Events You May Like