Out of the Ordinary Book Group
March 16, 2023 ∙ 7:30pm - 8:30pm
1st floor - Meeting Room A&B
Adult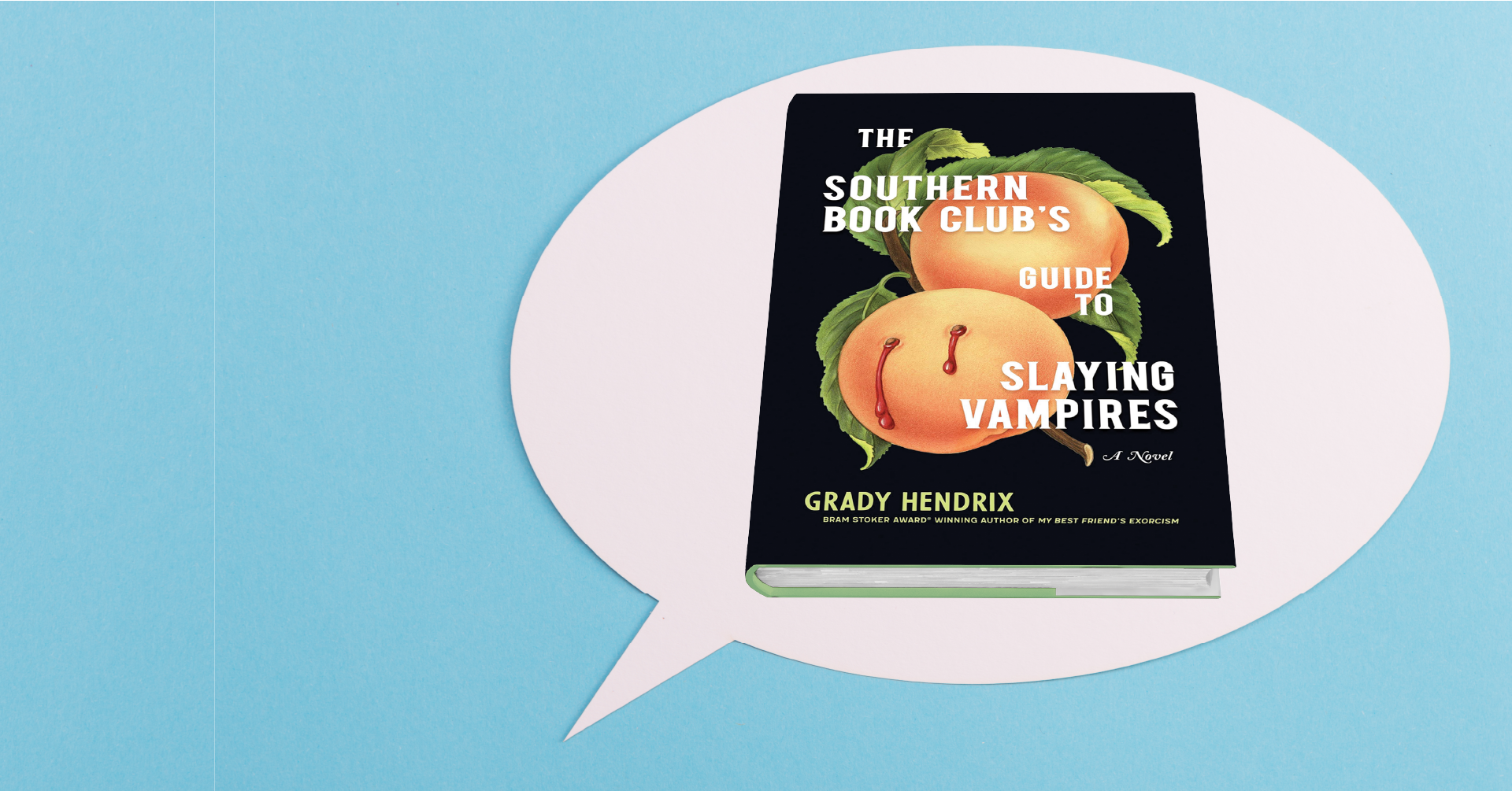 About this event
The Southern Book Club's Guide to Slaying Vampires by Grady Hendrix
Genre: Horror, Thriller | Led by: Terry | Drop-in event
Patricia Campbell's life has never felt smaller. The only thing keeping her sane is her book club, a close-knit group of Charleston women united by their love of true crime. At these meetings they're as likely to talk about the Manson family as they are about their own families.
One evening after book club, Patricia is viciously attacked by an elderly neighbor, bringing the neighbor's handsome nephew, James Harris, into her life. But when children on the other side of town go missing, their deaths written off by local police, Patricia has reason to believe James Harris is more of a Bundy than a Brad Pitt. The real problem? James is a monster of a different kind—and Patricia has already invited him in.
---
The Out of the Ordinary Book Group meets the third Thursday of the month at 7:30 pm. Participants can grab a copy of the book being discussed one month before the discussion date at the Adult Reference Desk, or check out a copy through Libby/Overdrive and Hoopla.
eBook:
https://mediaondemand.overdrive.com/mediaondemand-tinleypark/content/media/5038989
eAudiobook:
https://mediaondemand.overdrive.com/mediaondemand-tinleypark/content/media/5305100
Thu ∙ 7:30 - 8:30pm
Book Discussion
Thu ∙ 7:30 - 8:30pm
Book Discussion
Thu ∙ 7:30 - 8:30pm
Book Discussion
Thu ∙ 7:30 - 8:30pm The event has ended
Book Discussion
Thu ∙ 7:30 - 8:30pm The event has ended
Book Discussion
Other Events You May Like