Women in Space Exploration
March 6, 2023 ∙ 6:30pm - 7:30pm
1st floor - Meeting Room A&B
Adult
About this event
Women have been involved in getting people to space for decades. Learn about several historic, though largely unknown, trailblazers with the Adler Planetarium's Michelle Nichols. Signup required. Attend in-person or view recording at a later time. Recording will be available for 4 weeks after the live event.

Speaker Bio: Michelle Nichols is Director of Public Observing at the Adler Planetarium in Chicago, IL, and has worked at the Adler since June 1995. She holds a Bachelor of Science degree in Physics and Astronomy from the University of Illinois at Urbana-Champaign and a Master of Education degree in Curriculum and Instruction from National-Louis University. Ms. Nichols leads all of the Adler Planetarium's telescope, observatory, and public sky observing initiatives and events. Before landing at the Adler Planetarium, Michelle worked at U.S. Space Camp (Titusville, FL), the Astronaut Memorial Planetarium (Cocoa, FL), and the Staerkel Planetarium (Champaign, IL).
Since 1999, Michelle has been a popular local speaker, giving hundreds of presentations to more than 130 public libraries, community organizations, and senior living facilities in the Chicago suburbs, Indiana, and Alabama.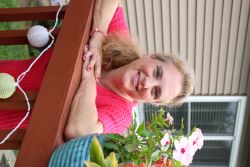 Other Events You May Like