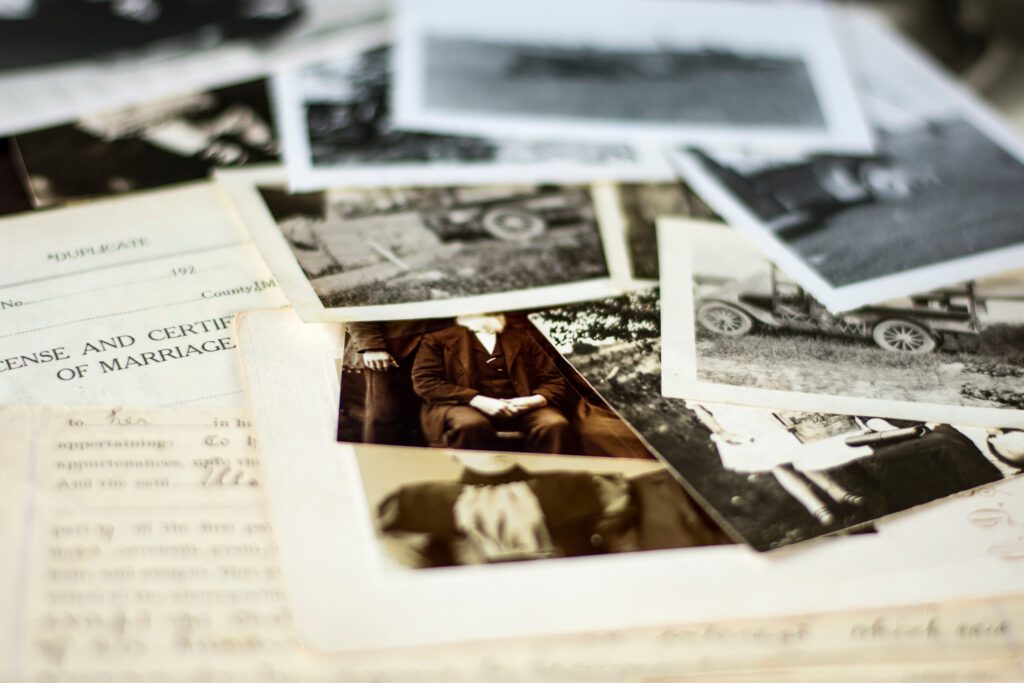 Working on your family tree? We provide genealogy resources to help you dive into the past and discover your roots.
Recommended Reading
We have a display for Family History Month (October) on the first floor, and our librarians have curated a list of genealogy titles that you can view through our online catalog. 
Additionally, you can visit the library and peruse our extensive collection of reference genealogy materials which are intershelved with the Tinley Moraine Genealogists collection. Genealogy materials for checkout are in the nonfiction collection under call number 929.
Online Resources
Ancestry Library Edition
Ancestry is the world's largest collection of online family history records. The Library Edition provides census records from 1790-1930; birth, marriage, and death records; immigration records; vital and church records; military records; and court, land, and probate records. You must visit the library to use this resource.
Learn how to use Ancestry on Sun, Nov 13 from 2-3 pm. Sign up.
HeritageHub
Explore your family history with the premier collection of U.S. obituaries and death notices for in-depth genealogical research from 1704–today. HeritageHub helps you easily identify relatives, uncover new information, and potentially find unknown family members.
Check our upcoming winter newsletter for future HeritageHub classes.
View our full list of online genealogy resources for more!