Teen Space at the Library
Teen space at the library
The library has a space for teens in the Youth Services department on the second floor.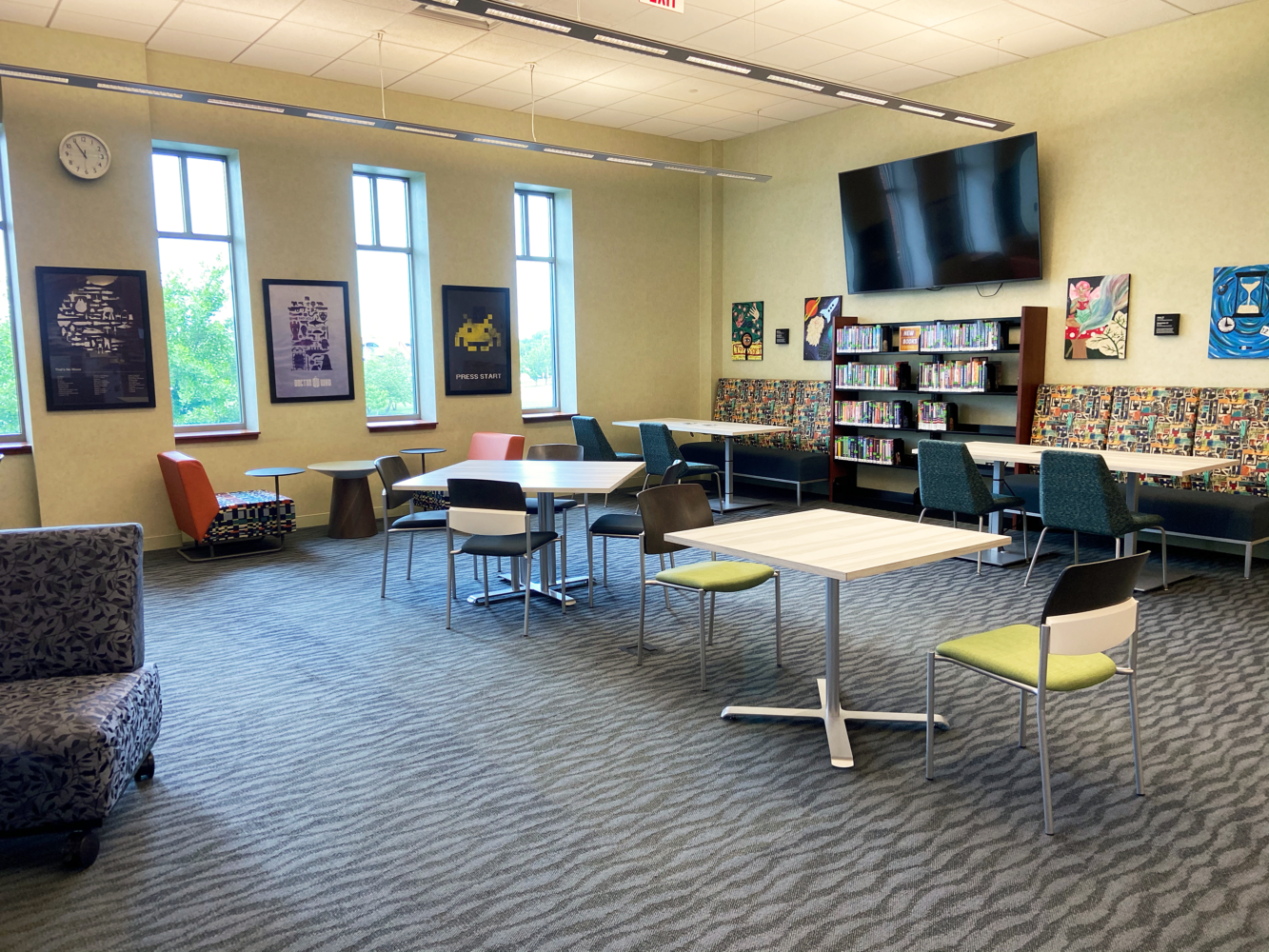 Stay awhile
There are great spots to read, study, and work on homework in groups or individually.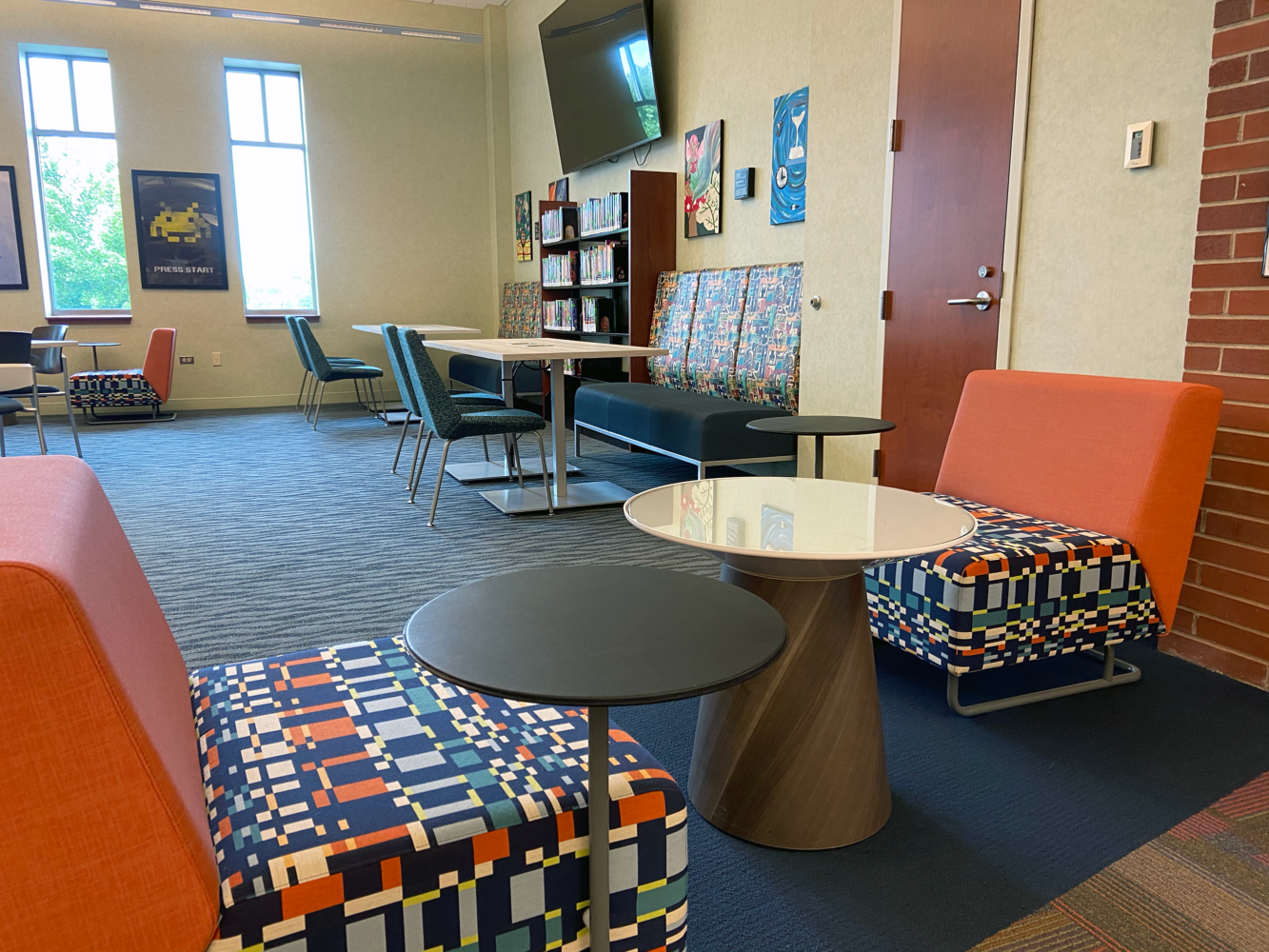 New Books
Browse the latest YA titles, including fiction, nonfiction, and graphic novels.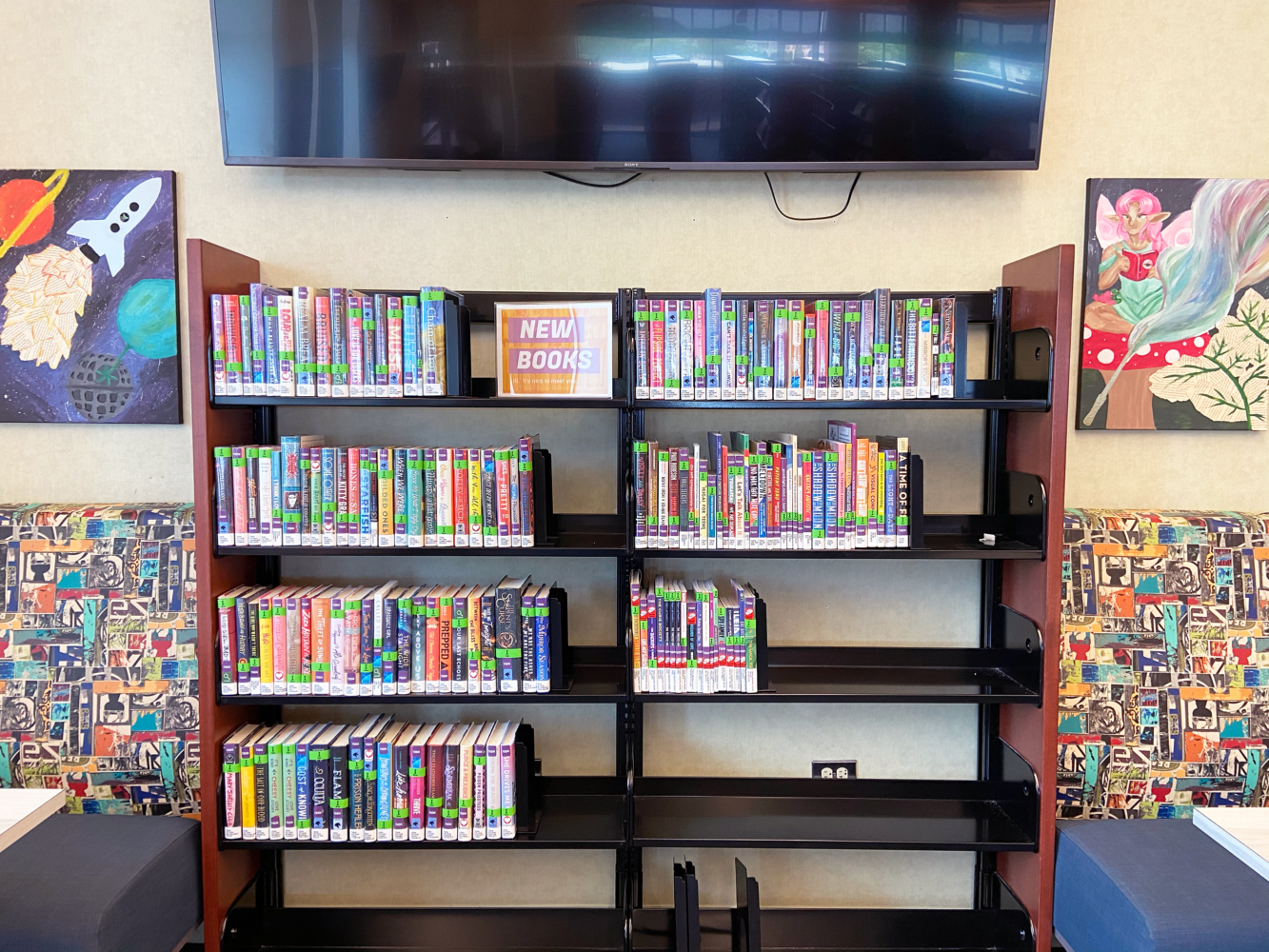 Events for Teens
We host a variety of events just for teens in the young adult program room. Due to the COVID pandemic, our events for teens are currently being held outdoors or online.
Learn more