Recommended
These handpicked titles and recommendations will help you identify some of the best books in our collection for children, teens and adults.
My all-time favorite genre is mystery/thriller but I also enjoy Classic literature and non-fiction. I love when a book has an unexpected twist or ending. I love cats, true crime podcasts, traveling, learning Italian on Duolingo, and of course reading!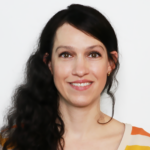 Caitlin
Caitlin Recommends:
Explore more by popular lists
Have a question?