Recommended
These handpicked titles and recommendations will help you identify some of the best books in our collection for children, teens and adults.
I read mostly non-fiction, but love a good mystery. Music is a life-long interest,   and I enjoy listening to classical, jazz, and new age recordings. In addition, I enjoy watching light TV series, mysteries, and classic movies.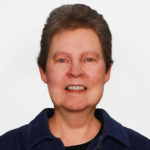 Lisa
Lisa Recommends:
Explore more by popular lists
Have a question?