Help
We're here to help. Browse these frequently asked questions, use the "Ask a Librarian" button at the bottom of the page, or give us a call at 708.532.0160.
Help with Your Library Account
How do I reset my library card PIN?
I don't know my library card number.
Use this form to recover your library card number.
How do I get a library card?
You can apply for one online or visit our Checkout Desk in person to apply. In-person applications require proof of ID (such as a driver's license or state ID) and proof of residency (such as a current utility bill).
Where can I learn about late fees and other checkout policies?
Attending a Virtual Event using Zoom
How do I attend a Virtual Event?
Attending Virtual Events
We are using Zoom for most of our virtual events. You can attend our Zoom events using almost any internet connected device.
Zoom does not actually require you to download software to your computer if you use a web browser (Chrome, Safari, Firefox), however you may have a better experience if you do so.
Some of our virtual events will be in a Zoom meeting format where your participation is welcome. Other events will be in webinar format where you can observe and then possibly participate in a Q&A at the end.
Please be aware some of our virtual events are being recorded so that you and others can watch or re-watch afterwards. If your camera and/or microphone is on, it could be part of the video recording.
A Zoom account is not required in order to attend our meetings or webinars.
We recommend these articles to help you get started using Zoom
Using the Library's Online Resources (Databases)
How do I use the Library's online resources?
Using Online Resources
All online resources are available1 for remote access. Visit tplibrary.org/resources to get started.
Most databases will only require your library card number. Some may also require your PIN to access.
Databases with [FirstSearch] after their title will require extra login information, which is listed in the resource description.
LinkedIn Learning, Gale Business Plan Builder, and Mango Languages will also have you create an account to use some of their services. If you have any issues with managing your account, they have troubleshooting/contact pages.
Mitchell ProDemand, and Newspapers.com are not available for remote access.
How do I use the the Library's LinkedIn Learning subscription to learn more about technology?
All you need to get started with LinkedIn Learning is your Tinley Park Library card and PIN number.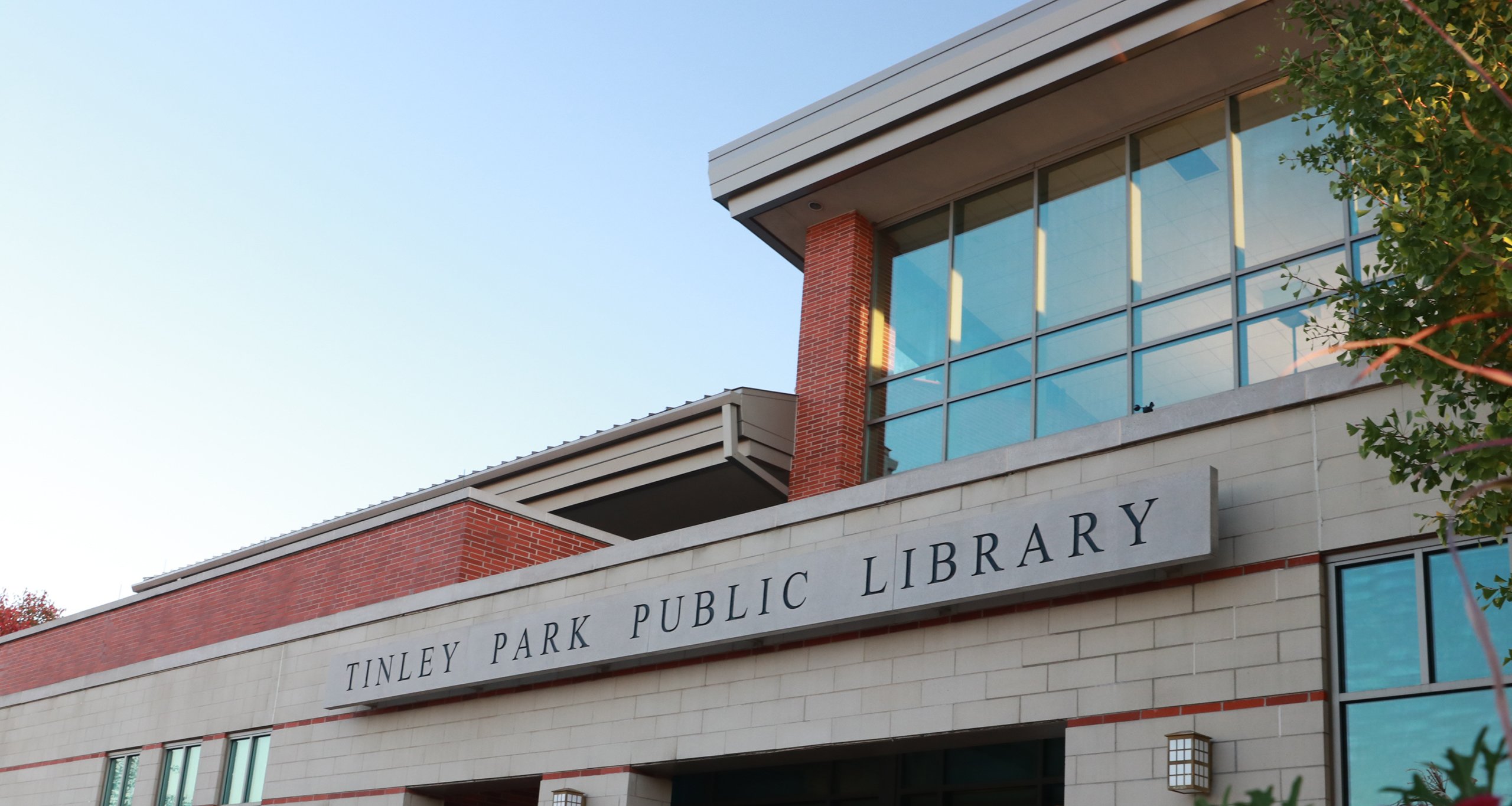 Don't have a card?
You're missing out.