Virtual Event Recordings and Handouts
Watch the recorded version of this event by clicking here.
Recording will be available to view through September 21.
Learn about eligibility, enrollment, and the benefits of Medicare and Medicare Supplements with Diane Adduci, a community educator and licensed insurance representative. Signup required.
Handouts related to this event are available here.
Speaker Bio: Diane Adduci
Diane has enjoyed educating the public about Medicare for the past 13 years. She has also enjoyed working with people regarding their insurance decisions since 1992.
This event occurred on September 14, 2022.
Watch the recorded version of this event by clicking here through September 6.
In Detroit in the 1960s, Motown Records produced hits as efficiently as the Ford Motor Company produced automobiles. It was the "sound of young America" sung by performers like The Supremes, The Temptations, Marvin Gaye, and Stevie Wonder. Using audio and visual content, presenter Gary Wenstrup will trace the amazing musical journey from the power soul of "Dancing in The Streets" and "I Heard It Through the Grapevine", to the psychedelic soul of "Cloud Nine" and "What's Going On", to the pop soul of The Jackson 5. Timeless music that moved us then and moves us now. Signup required.
Speaker Bio: After a rewarding career in advertising sales, Gary Wenstrup retired and developed courses on the Beatles, Simon & Garfunkel, and Motown Records for the Continuing Education Departments of College of DuPage and Oakton Community College. Gary has also lectured at over 90 Chicago area libraries. Gary's Beatles presentation was deemed "The Best of the Best" by the Library Administrators Conference of Northern Illinois (LACONI). Besides being featured on radio broadcasts and in newspaper articles, Gary is also a reoccurring guest on the widely respected podcast "Something About the Beatles."
This event occurred on August 30, 2022.
Watch the recorded version of this event by clicking here.  
Well-known author Greg Borzo dishes out course after course of stories about the Windy City's most beloved bygone restaurants— from sizzling steakhouses to tiki bars; from diners to delis; from ethnic eateries to hotel restaurants; from Trader Vic's to the Blackhawk. Chicago restaurants have fed the hungry and helped us celebrate special occasions. They have attracted movie stars, launched nationwide trends and created a smorgasbord of culinary choices. This program about bygone restaurants is sure to spark magnificent memories. Savor the stories of Chicago's favorite eateries that over two centuries have been inspired by two world's fairs, built by waves of immigrants, dreamt up by creative entrepreneurs, opened by world-class chefs and enjoyed by tourists and locals alike.
Speaker bio: Greg Borzo is an award-winning journalist who has worked for the Field Museum, the American Medical Association, and the University of Chicago. Born in Chicago, Borzo has written several books about The Windy City, including Lost Restaurants of Chicago, Chicago's Fabulous Fountains, Chicago's Cable Cars, Where to Bike Chicago, The Chicago "L", and A History Lover's Guide to Chicago.
Borzo earned a Bachelor's Degree at Grinnell College and a Master's Degree from the Medill School of Journalism at Northwestern University. He has won several awards, including Grinnell College's Alumni Award, two Peter Lisagor Awards (one of Chicago's top journalism honors) and four Golden and Silver Trumpets from the Publicity Club of Chicago.
Borzo gives talks and tours about fountains, cable cars, the "L" and the World's Columbian Exposition for the Chicago History Museum, Chicago Cycling Club, Forgotten Chicago and many other organizations, including libraries, clubs, churches, and senior citizen groups. He lives in the South Loop to best enjoy all the art and architecture, music and museums, history, and mystery that our beautiful city has to offer.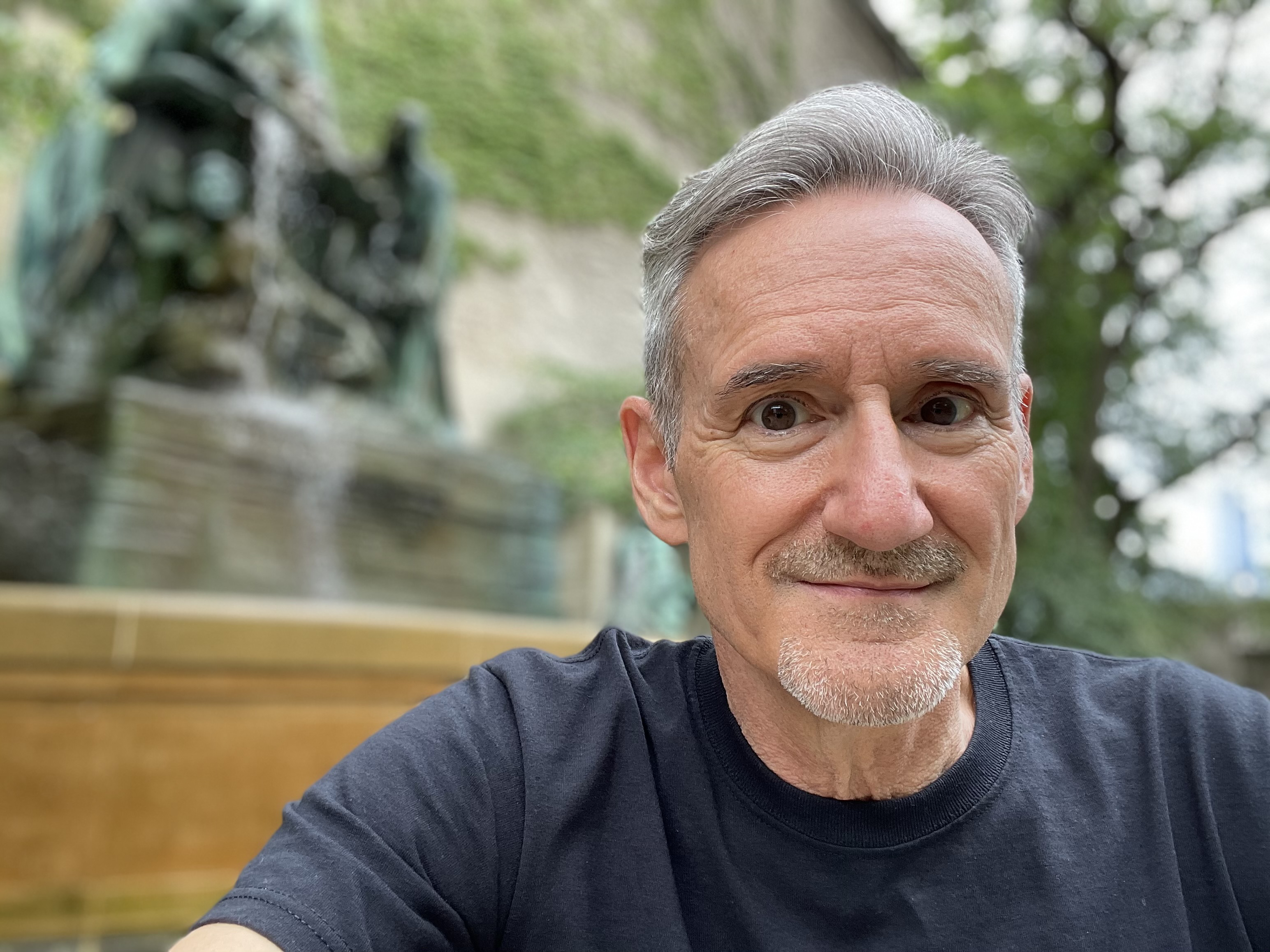 This hybrid event was recorded on July 28, 2022.