May is Mental Health Awareness Month. Mental illness affects more than 50 million people in the U.S., and anyone can experience mental illness at any stage of life. We hope that the library's books, digital resources, and programs can help you on your mental health journey.
Displays & Recommended Reading
We have displays at the library with books on mental health topics for teens and adults, and our librarians have created a list of titles for adults that you can view through our online catalog. If you need help finding a specific book or topic, our librarians in Adult Services and Youth Services are always here to help.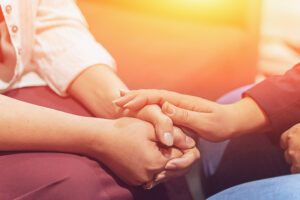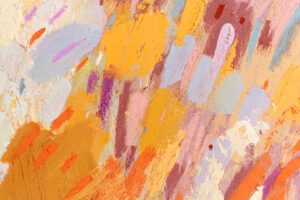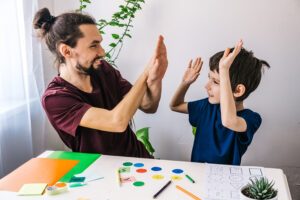 Library Events
Art of Zentangling
Friday, May 13: 7:00-8:00 pm
Grades 6-12: Learn the relaxing and creative art of meditative doodling.
Signup required
Evening Yoga 
Wednesday, May 18: 6:30-7:45 pm
Through guided instruction from Kathy Ruiter, combine gentle yoga poses with breathing awareness to relax the mind. Bring a yoga mat and a firm blanket.
Sign up to attend in person
Sign up to attend virtually
Ageless Grace (Brain & Body Fitness)
Monday, May 23: 10:00-10:45 am
Work out your brain as well as your body in this fun, creative, and playful chair exercise program. Signup required.
Sign up to attend in person
Sign up to attend virtually
→ SAMHSA (Substance Abuse & Mental Health Services Administration) has several virtual events this month, as well as information and resources on mental health for all ages.

Digital Resources
Available with a Tinley Park Library card
Teen Health & Wellness provides nonjudgmental curricular and self-help support for teens, and includes the Calm Room, which features resources to help you relax and focus, including guided meditation, relaxing visuals and sounds, and live nature and animals cams (also good for adults!).
Creativebug has thousands of online art and craft videos. Arts and crafts can be therapeutic – try Creativebug today and experience the joy of making!

Hoopla has curated a selection of ebooks for Mental Health Awareness Month.