Money Smart Week is a national public education program coordinated by the Federal Reserve Bank of Chicago that empowers people with the knowledge and skills to make better-informed personal financial decisions. This week-long free virtual campaign aims to help people better manage their personal finances with a focus on those hardest-hit by the COVID-19 pandemic.
Are you ready to get Money Smart?
Library Events
Check out upcoming library events that can help you increase your financial knowledge and reach your goals.
Buying Your First Home
Monday, April 11, 6:30-7:30 pm
Residential lender Maureen Cipolla shares current information for first-time homebuyers including low and free down-payment programs and assistance. In-person presenter. Signup required. 
Sign up to attend in person
Sign up to attend virtually
Discover What's Yours: I-Cash
Thursday, April 14, 11:00 am-2:00 pm
The State Treasurer is holding 2.9 billion dollars in unclaimed funds for Illinoisans. Find out if there is any unclaimed property owed to you! Searches are done by name and address. Drop-in event. 
More info
Using GALE Business Plan Builder
Thursday, April 14, 3:00-4:00 pm
Learn how to use GALE Business Plan Builder to put together your next business plan. Signup required, open to Tinley Park Public Library cardholders only. 
Sign up
Introduction to Cryptocurrencies & Blockchain
Tuesday, May 17, 7:00-8:00 pm
Learn about what cryptocurrencies are, how they work, and what you could do with them. Signup required, begins Apr 15.
Sign up
Money Smart Week Webinars
Register for free virtual webinars sponsored through moneysmartweek.org.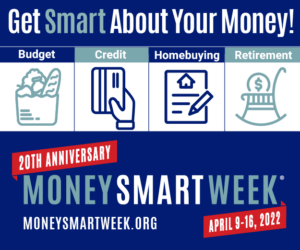 Online Resources
Our library has over 70 online resources, including several that can assist you with financial and business decisions.
Business Source Premier – Access full-text articles for 2300+ journals including Harvard Business Review, Industrial & Labor Relations Review, Journal of Management Studies, and Journal of Marketing Research.
Consumer Reports – Access popular, independent company rating consumer products and services.
Gale Business Plan Builder –  Step-by-step online planning tools for starting, managing and optimizing a business or nonprofit.
Gale LegalForms – Offers a wide selection of state-specific (and multi-state) legal forms that may be customized for the most common legal procedures.
Morningstar Investment Research Center – Get up-to-date information on companies, funds, ETFs, markets, and investment portfolio tools.
Regional Business News – Offers 80+ regional business publications covering many metropolitan and rural areas in the U.S., such as Crain's Chicago Business; Crain's Small Business-Chicago Edition; Des Moines Business Record; Fort Worth Business Press.