Our 2022 Summer Reading Challenge, Read Beyond the Beaten Path, was a huge success! Over 1,600 community members participated, from toddlers through adults. 
Here's to everyone who joined us for another fabulous summer, and thank you for using our library! 
Summer Reading 2022 by the Numbers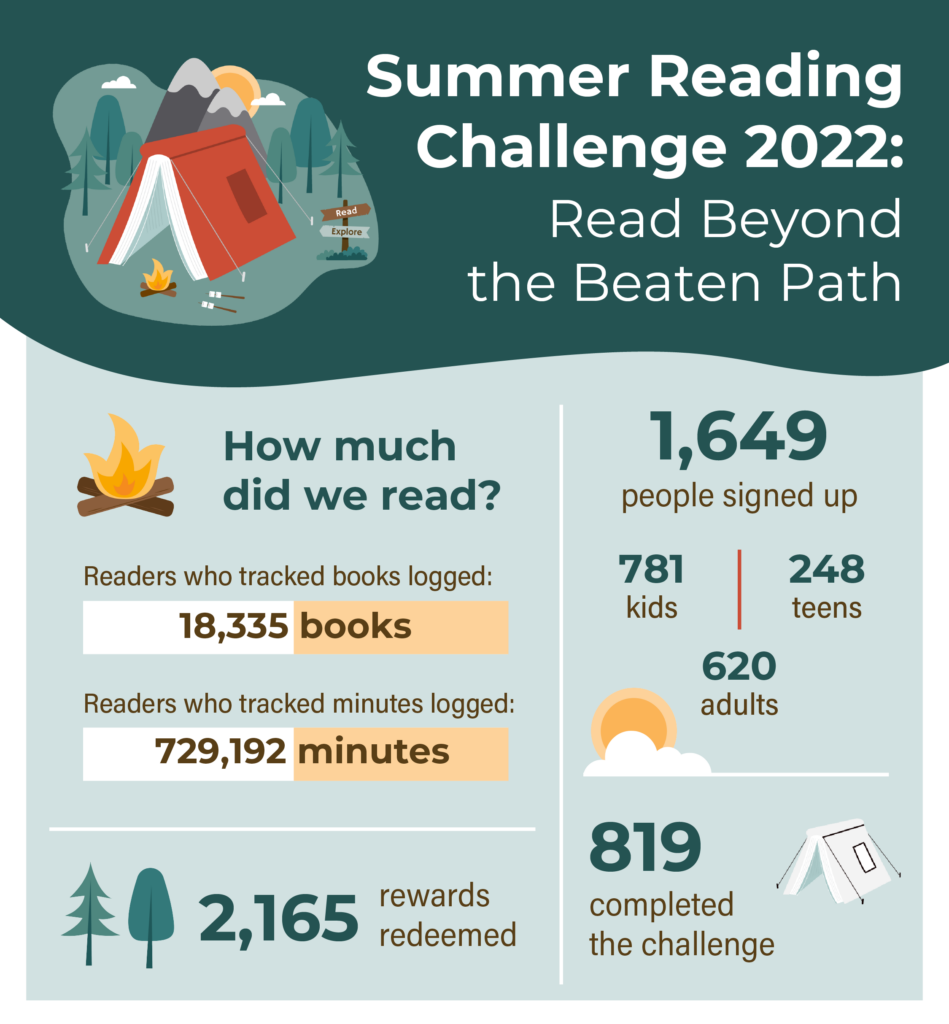 Adult participants: 620
Teen participants: 248
Birth-Grade 5 participants: 781
Challenge Completions: 819
Total logged books: 18,335
Total logged minutes: 729,192
Redeemed rewards: 2,165
Prize winners
Congratulations to all of our prize winners!